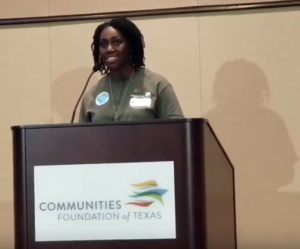 Do you want a dynamic and engaging Speaker who leaves audiences energized and motivated? Do you have an audience that is ready to listen, ready to laugh, and ready to learn?
As a Facilitator, I lead groups through various course content and  challenge them to take ownership of their money, their mind, and their mission in life. I have facilitated several groups and have a knack for making sure everyone is involved.
When conducting a  group training, I strive to take the technical and make it understandable. I love it when the audience has the "aha" moment and realize that in the midst of all the laughter, learning has taken place.
Let's talk about how we can partner and deliver a presentation, training, or small group session for your audience. See my Speaker Sheet for more details.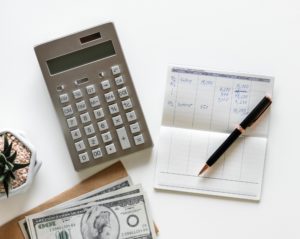 Are you ready to own your own home, stop living paycheck to paycheck, or get rid of credit card debt? Perhaps you don't know where to start.   You've read the financial books and tried it on your own, but nothing seemed to work.  That's where I come in.
Are you an organization manager or HR manager looking to provide financial education to your team or your employees?  Perhaps you're seeking an innovative and exciting presentation for benefits, budgeting, and building credit.  If so, let's schedule a time to talk about how e can work together.
As your Financial Coach, I'll partner with you to create a plan that makes sense for you, your family, and your organzation.  No longer will financial goals seem so far away they feel like dreams.  We'll work together to create a plan that actually moves your financial goals closer to your present reality.  You'll begin to feel more confident about reaching your goals and move from cash broke to having cash flow.
Never worked with a coach before? No problem! Schedule your first session and I'll gladly explain the process to you.  For more information about financial coaching, visit my site at the link below.
In case you didn't read my bio, I'm an Air Force veteran and I'm married to an Air Force Veteran.  Military life was good for both of us and being a veteran has had its ups and downs.  
Many veterans, like myself, leave the military and we're in for a rude awakening when we realize we may not have support and camaraderie like we did in the military.  I understand how the transition from the military can be challenging.  I understand how the financial and social changes can be overwhelming.  But I also know, you'll get through it!  
As a veteran woman, I have a special place in my heart for women who have served in the military. I work to ensure the conversation about veteran women includes all of us.  It can be easy to forget the women who are working hard in their careers and their families, but aren't making the headlines.  I speak out for the veteran woman who may have placed her service on the shelf because no one seemed to care, she felt like she didn't fit a stereotype, or she didn't know where it fit in her professional career.  Regardless of why a warrior woman doesn't identify as a veteran,  I want to encourage her to say #MyServiceMattered and #IServedToo.
I am available to work with veteran clients directly or I'm available to speak about my experience as a veteran and the experiences of those I now work with. 
As a special tribute to my brothers and sisters in service to our country, I'm offering a special 15% military discount on all coaching programs. Call me today so we can talk about your transition goals.
Copyright © 2018 BrandyBaxter.com | All Rights Reserved.